Triethylene Glycol (TEG)
Triethylene Glycol (TEG) is a larger molecule than MEG, DEG and has two ether groups. It is less clear and less hygroscopic than DEG, but has a higher boiling point, density and viscosity.Triethylene glycol (TEG) is a colorless, viscous liquid with a slight odor. It is non-flammable, mildly toxic, and considered non-hazardous. TEG is a member of a homologous series of dihydroxy alcohols. It is used as a plasticizer for vinyl polymers as well as in the manufacture of air sanitizer and other consumer products.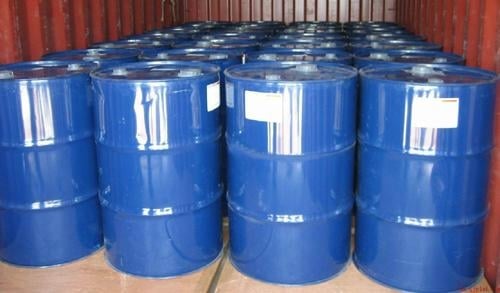 TEG Triethylene Glycol Usages
The oil and gas industries use Triethylene Glycol (TEG) to dehydrate natural gas as well as other gases including CO2, H2S, and other oxygenated gases. Industrial uses include adsorbents and absorbents, functional fluids in both closed and open systems, Intermediates, petroleum production processing aids, and solvents. TEG Triethylene Glycol is used in the manufacture of a host of consumer products that include anti-freeze, automotive care products, building and construction materials, cleaning and furnishing care products, fabric, textile, and leather products, fuels and related products, lubricants and greases, paints and coatings, personal care products, and plastic and rubber products.

APPLICATIONS TEG
TEG Triethylene Glycol is an important non-volatile industrial solvent. It is also useful in the dehydration of gases, manufacture of insecticides and in the synthesis of some organic derivatives. Pure TEG is useful in the production of plasticizers for cellophane, glue, cork, powdered ceramics and some plastics. TEG is a component in the formulation of some pigments, printing dyes, inks and pastes. It is also used for air fumigation.
SPECIFICATION OF TEG
| | | |
| --- | --- | --- |
| PROPERTIES | TYPICAL VALUSES | UNITS |
| Molecular Weight  | 150,17 | g/mol |
| Boiling Point  (°C) | 285 | (°C) |
| Freezing Point | -7 | (°C) |
| Vapor Density | 5,17 | At 15°C (air=1.0) |
| Specific heat | 0,477 | At 0°C (cal/gm/°C) |
| Viscosity | 51 | cP at 20 °C |
| Purity | 99 .% | Min Wt |
| Apperance | Clear | Visual |
| Specific Gravity | 1.124– 1.126 | At 20°C/20°C |
| Water | 0.2 Max | Wt.% |
| Acidity as Acetic Acid | 0.005 Max | Wt.% |
| Color | 35 Max | APHA |
| Ash | 0.01 max | Wt.% |