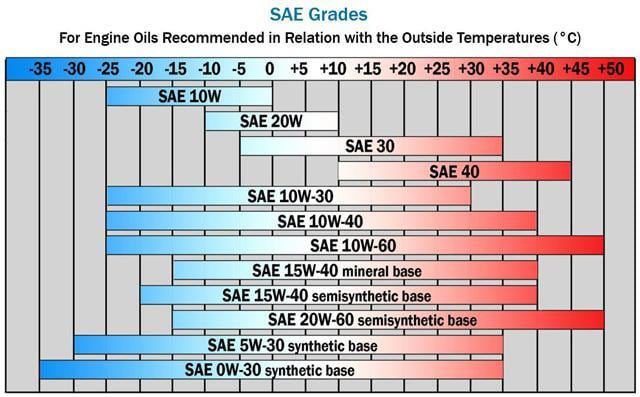 Motor oil producer and supplier SAE API 30 40 15W40 20W40 15W50
Any oil is specified by two descriptions, its viscosity and its performance levels. For any motor, the appropriate viscosity to be used depends on lowest start-up temperature and highest ambient temperature experienced, and can usually be determined from the operator's manual. The motor manufacturer will produce a chart of recommended motor oil viscosity grades for the temperature conditions likely to be encountered.
What's the difference between diesel oil and petrol oil?
Therein lies the first major difference between the oils. Diesel engine oils have a higher anti-wear (AW) load in the form of zinc dialkyldithiophosphate (ZDDP). The catalytic converters in diesel systems are designed to be able to deal with this problem, while the gasoline systems are not.
Price list of Motor oil API SAE
Motor oil price list idea for various grade on March 2019.Please contact us to get today updated price list.
 ATDM LUBE
     FOB MERSIN/TURKEY- PRICE LIST USD MOTOR OILS

NO

     API

 SAE

12x1lit plastic can $

24x1lit Metal can$

6×3.785 lit Metal gallon $

6×4 lit gallon $

6×5 lit Plastic gallon $

10 lit Plastic cask $

20 lit Plastic cask $

208 lit Used Drum $

208 lit New Drum $

1

   SB/CB

 30,40

13.96

27.9

22.4

24.6

30 m

8.9

17.26

161

175

2

     SB/CB

50

14

27.9

22.74

    23.6p

28.6 p  30.7 m

9.1

17.66

167

181

26 m

3

   SC/CC

 30,40

14.5

27.9

22.75

   23.8p

28.62 p

9.1

17.66 p    19.5m

168

182

26 m

30.7m

4

   SC/CC

50

14.2

 28.1

23.2

29.22 p

9.27

18  p   19.8 m

170

184

24p

31m

26.4m

5

   SC/CC

15W40

15

29

24

26.8p

30 p

9.5

18.5 p

175

189

20W40

29m

32m

21.3 m

20W50

6

   SE/CC

50

15.6

 28

24.8

 27p

30.22p

10

19

 181.8

195.8

29.5m

32  m

7

   SE/CC

15W40

16

31

26

31p

10.3

20

192

206

20W40

27.30p

33m

20W50

30m

8

   SF/CC

50

16.42

31.44

26.3

    30m

33.31 p

10.67

21

200

214

9

   SF/CC

15W40

17.5

 31.5

26.5

27.5p

34 p

11.0

21.3

202

216

20W40

30.5m

35.3 m

20W50

10

   SF/CD

50

16.42

33.6

27

28p

 34.2p

11.2

22

193

208

31m

36m

11

   SF/CD

15W40

17.7

32.8

27.3

28.20p

34.5   p

11.3

22.6

216

230

20W40

31.2m

36.4m

20W50

12

   SG/CD

15W40

18

34

32

35 p

41 p

13.4

26

235.6

249

20W40

37.15m

43.2m

20W50

13

    CD

30,40

16.1

27.6

27.4

 29.6

34.6

11.19

21.6

 202

216

14

   CD

50

17

33

28

30

35

11

22  p     24    m

210

224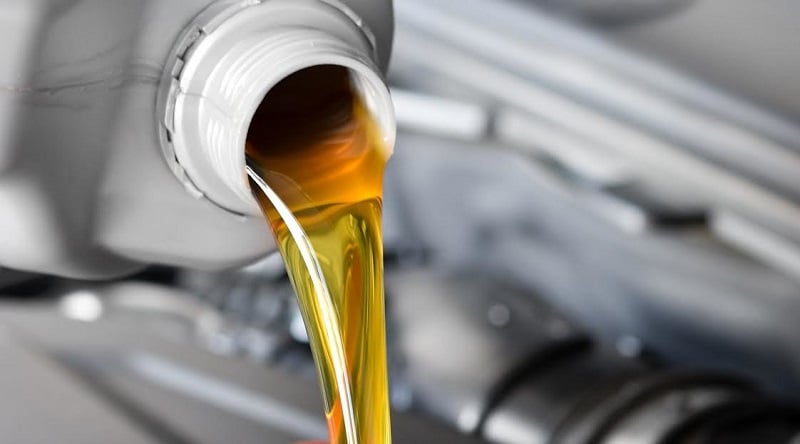 SAE W meaning
From the chart above we can see that lower SAE "W" grades are specified for start-up at lower temperatures, and higher "non-W" grades are recommended for operation at higher ambient temperatures.  For most diesel motors , an SAE 15W-40 multigrade Diesel
Motor Oil
will be suitable.  This allows starting down to -20o C and continuous operation up to ambient temperatures of 40o C.  As well, SAE 10W-30 multigrade DEOs are available.  These are recommended for starting at lower temperatures and provide a slight fuel economy gain.  However, they probably shouldn't be used for continuous operation in ambient temperatures above 30o C.
Performance of diesel of motor oil
But it's when we describe a Diesel Motor Oil's performance that matters becomes complicated, and the use of the wrong type of DEO can damage some modern diesel motor components such as the diesel particulate filters (DPF) and exhaust treatment systems.  In the 'good old days' from the mid-fifties until the mid-eighties, Diesel Motor Oil performance was specified by either American Petroleum Institute (API) Service Classification API CC or API CD.  You generally put API CC oils into non-turbocharged diesel motors and API CD oils into turbocharged diesel motors.  The motor oil for Detroit 2-cycle diesel motors was determined by its 'sulfated ash' level, and an motor oil meeting API CC was usually used. But, as diesel motors developed, there became a need for higher performance Diesel Motor Oils to provide better control of oil consumption, piston ring belt cleanliness, oil system sludging and piston top land deposits.  From 1985 onward, API Service classifications API CE, CF-4, CF CF-2 and CG-4 were introduced to meet increasing demands for control of high temperature piston deposits, valve train wear, oxidation resistance and soot accumulation.  Later API Diesel
Motor Oil
Service Classifications, such as API CH-4, CI-4, CJ-4 and the recently introduced CK-4, were developed with a focus on the requirements of Exhaust Gas Recirculation (EGR), PDF and catalyst systems in motors introduced from the early 2000s.
Classification of API motor oil
The API C series of service classification are backward compatible.  API CK-4, CJ-4, CI-4 and CH-4 oils may be used where lower classification oil (such as API CG-4) is recommended.  However, at the same time that the API introduced API CK-4, they also introduced Service Classification API FA-4 which specifies SAE XW-30 DEOs specifically designed for diesel motors likely to be developed from 2017 onward.  API FA-4 oils are formulated to address greenhouse gas emissions and to meet the needs of highly developed exhaust treatment systems which have not yet been introduced.  For the first time, a new API Service classification is neither interchangeable nor backward compatible with previous classifications.  API FA-4 oils cannot be used in place of API CK-4, CJ-4, CI-4 and CH-4 oils API Service Classifications are specifically defined to cover the lubrication needs of North American diesel motors, though manufacturers around the world commonly use the API Service Classifications to specify Diesel Motor Oils for their motors. In Europe, however, the European Automobile Manufacturers' Association (ACEA – Association des Constructeurs Europeens dÁutomobiles) motor oil specifications were introduced in the early 1990s.
Motor oil specification
There are ACEA motor oil specifications for car and light van petrol and diesel motor oils (classification A/B), motor oil specifications for high performance car and light van petrol and diesel motor oils requiring catalyst compatibility (classification C) and motor oil specifications for heavy duty diesel motor oils (classification E).  ACEA classifications tend to require higher stay-in-grade viscosity performance, tougher exhaust treatment system compatibility, and some ACEA classifications are focussed on providing longer o il drain service. The Japanese Automotive Standards Organisation (JASO) has also developed specifications for Diesel Motor Oils which primarily focus on piston cleanliness, valve train wear, soot carrying ability and high temperature oxidation resistance.  Some of the tests used in these JASO classifications are specific to Japanese diesel motors.  The two current JASO classifications are low ash formulations for where motors are equipped with after-treatment devices such as DPFs and catalysts.  JASO DH-2 is for heavy-duty diesel motors used in trucks and buses and JASO DL−1 is for passenger car diesel motor use.
Diesel motor oil manufacturer
Diesel motor manufacturers themselves also became more involved with producing their own OEM Diesel Motor Oil specifications.  Caterpillar, Cummins, Detroit Diesel, Deutz, Mack, MAN, Mercedes Benz, MTU, Renault and Volvo are some of the diesel motor manufacturers who have developed their own OEM Diesel Motor Oil specifications.  Some manufacturers specify a maximum Sulfated Ash/Sulfur/Phosphorus (SAPS) level in the motor oil.  Such motor oils are referred to as 'low SAPS'. So, which diesel motor oil should you use?  Remember that any oil is defined by its performance level and its viscosity.  Check the manufacturer's recommendations.  The operator's handbook for a modern diesel motor will specify a Diesel Motor Oil meeting industry classifications such as API CJ-4 or ACEA E4/E6/E7/E9, maybe a manufacturer's specification such as CAT ECF-3, MB 228.51 or Volvo VDS-4, and maybe also a SAPS recommendation.  An older diesel motor may need only a Diesel Motor Oil meeting API CI-4, or even API CH-4 or CG-4.  Choose the appropriate viscosity grade for the range of operating temperatures that will be encountered, and there you are. The best course of action is to contact your lubricant supplier and pass the alphabet soup over to them.  They should be able to recommend the right motor oil for your vehicle or fleet.  In some cases it might be best to use a couple of different Diesel Motor Oils which specifically meet the motor oil requirements of different motors in your fleet.  Commercial workshops servicing a range of diesel motor vehicles will need to carry two or even three different diesel motor oils of different performance and viscosity combinations to meet the lubricant requirements of the diesel motors they service.