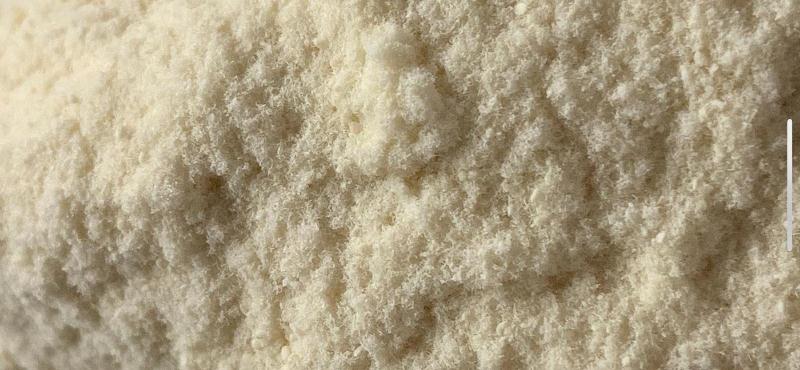 CMC carboxymethyl cellulose low, high viscosity use in drilling fluid
CMC Carboxymethyl Cellulose or cellulose gum is a kind of cellulose with carboxymethyl groups (-CH2-COOH) bound to some of the hydroxyl groups of the glucopyranose monomers that make up the cellulose backbone. It is often used as its sodium salt, sodium carboxymethyl cellulose.CMC is one of the most important water-soluble polymers with many advantages that other natural or synthetic glues do not have. It is white and flowing fine powder. İt has no smalless, tasteless, nontoxic and easily dissolved in water to become transparent viscose solution. This material is synthesized by the alkali-catalyzed reaction of cellulose with chloroacetic acid. The polar (organic acid) carboxyl groups render the cellulose soluble and chemically reactive. This product is the so-called technical CMC which is used in wide areas. Detergents, drilling, fabric, ceramics, food exc. CMC used for food, pharmaceutical, drilling, medical applications. An intermediate "semi purified" grade is also produced, typically used in paper applications such as restoration of archival documents. The usages of this product named of CMC depend on the degree of substitution of the cellulose structure (i.e., how many of the hydroxyl groups have taken part in the substitution reaction), as well as the chain length of the cellulose backbone structure and the degree of clustering of the carboxymethyl substituents.
Usages of Carboxymethyl cellulose CMC
CMC-Carboxymethyl cellulose for food:
This product is used in food under the E number E466 or E469 when it is enzymatically hydrolyzed like a viscosity modifier or thickener, and to stabilize emulsions in various products including ice cream, Jam, bakery products, diet drinks is some of example for CMC used products. Because of the having viscosity modifier or thickener CMC is used for stabilizing emulsions in various product such a jam or ice cream. Nonetheless is also a constituent of many non-food products, such as toothpaste, laxatives, diet pills, water-based paints, detergents, textile sizing, reusable heat packs, and various paper products. It is used mainly because it has high viscosity, is nontoxic, and is generally considered to be hypoallergenic as the major source fiber is either softwood pulp or cotton linter. it is used extensively in gluten free and reduced fat food products
CMC food grade
This powder is widely used in the ice cream industry, to make ice creams without churning or extreme low temperatures, thereby eliminating the need for the conventional churners or salt ice mixes. It is used in preparing bakery products such as bread and cake. The use of this material reduces cost of food industry by giving the loaf a much-improved quality CMC is also used as an emulsifier in high quality biscuits. By dispersing fat uniformly in the dough, it improves the release of the dough from the mold and cutters, achieving well-shaped biscuits without any distorted edges. It can also help to reduce the amount of egg yolk or fat used in making the biscuits, thus achieving economy. Use of CMC in candy preparation ensures smooth dispersion in flavor oils and improves texture and quality. It is used in chewing gums, margarines and peanut butter as an emulsifier. It is also used in leather crafting to burnish the edges.
| | |
| --- | --- |
| APPEARANCE | WHITE TO CREAMY, FLOWING POWDER |
| CMC CONTENT (ON DRY BASİS) % | 99,5 MİN |
| DEGREE OF SUBSTİTİON | 0,75-0,85 |
| PH (%1 SOLUTİON) | 6,5-0,85 |
| VİSCOSİTY | 100-100.000 CPS |
| MOİSTURE | 8 MAX |
CMC Carboxymethyl cellulose for cleaning
In laundry detergents, 
Carboxymethy cellulose
 is used as a soil suspension polymer designed to deposit onto cotton and other cellulosic fabrics, creating a negatively charged barrier to soils in the wash solution. Because of the high capacity of keeping water it also a good cleaner for all kind of clothes. CMC acts like entire deposition agent and this reaction improves its cleaning power. CMC has crucial role in keeping dirt away from reattachment during the washing. Thereby it provides whiteness of white fabric and bright color of colorful fabric. It also makes the fabric softer and reduce the skin irritation. In production of soap process, adding amount of CMC improves the quality of the soap with high level. It also enables flexibility to the soap in production process.
| | |
| --- | --- |
| APPEARANCE | WHITE TO CREAMY, FLOWING POWDER |
| CMC CONTENT (ON DRY BASİS) % | 66 MİN |
| DEGREE OF SUBSTİTİON | 0,4-0,6 |
| PH (%1 SOLUTİON) | 8-11 |
| VİSCOSİTY | 20-60 CPS |
| MOİSTURE | 8 MAX |
 CMC-Carboxymethylcellulose for Drilling
The main purpose of using CMC Carboxymethylcellulose in drilling is ♦ Minimize water loss and control the fluid system. ♦ Provides shale inhibition by preventing well bore against collapse due to their film forming properties. ♦ Improves the cooling and lubricating properties of the drilling fluid. ♦ Helps protect the thermal and biological stability of the fluid After preparation of the fluid, the drilling mud is pumped from the mud tanks on the platform down the drill pipe, while cooling and lubricating the drilled bits by exiting the drill string from nozzles. Then the fluid rises upwards between the drill string and the formation wall, carrying the drilled solids to the surface. If the fluid's technical properties allow, the same process repeated after purifying the fluid. In order to maintain such a proper fluid circulation along the well, CMC Carboxymethyl cellulose and PAC are used to control and manage the rheological properties of the fluid.During the drilling process it is important to control water loss because It effects all lubrication and pumping the drilling mud. Carboxymethyl cellulose CMC is also used as a thickening agent, for example, in the oil-drilling industry as an ingredient of drilling mud, where it acts as a viscosity modifier and water retention agent. Two kind of CMC called HV and LV provides to pump drilling mud easily.
| | |
| --- | --- |
| APPEARANCE | WHITE TO CREAMY, FLOWING POWDER |
| CMC CONTENT (ON DRY BASİS) % | 55 MİN |
| DEGREE OF SUBSTİTİON | 0,8-0,9 |
| PH (%1 SOLUTİON) | 8-11 |
|  VİSCOSİTY | 20-60 CPS |
| MOİSTURE | 8 MAX |
CMC Carboxymethylcellulose for Medical
In this areas CMC is using as a good stabilizer for cream, ointment and the other products. Knitted fabric made of cellulose (e.g. cotton or viscose rayon) may be converted into CMC and used in various medical applications. Device for epistaxis (nose bleeding). A poly-vinyl chloride (PVC) balloon is covered by CMC knitted fabric reinforced by nylon. The device is soaked in water to form a gel, this is inserted into the nose and the balloon inflated. The combination of the inflated balloon and the therapeutic effect of the CMC stops the bleeding. Fabric used as a dressing following ear nose and throat surgical procedures. Water is added to form a gel, and this gel is inserted into the sinus cavity following surgery. In veterinary medicine, CMC is used in abdominal surgeries in large animals, particularly horses, to prevent the formation of bowel adhesions.CMC is used as a lubricant in artificial tears
| | |
| --- | --- |
| APPEARANCE | WHITE TO CREAMY, FLOWING POWDER |
| CMC CONTENT (ON DRY BASİS) % | 99,5 MİN |
| DEGREE OF SUBSTİTİON | 0,75-0,85 |
| PH ( %1 SOLUTİON) | 6,5-8,5 |
| VİSCOSİTY | 100-100.000 CPS |
| MOİSTURE | 8 MAX |
CMC-Carboxymethylcellulose) for Biochemistry
CMC Carboxymethyl cellulose has also been used widely to characterize enzyme activity from endoglucanases (part of the cellulase complex). CMC is a highly specific substrate for endo-acting cellulases, as its structure has been engineered to recrystallize cellulose and create amorphous sites that are ideal for endoglucanase action. CMC is desirable because the catalysis product (glucose) is easily measured using a reducing sugar assay, such as 3,5-dinitrosalicylic acid. Using CMC in enzyme assays is especially important regarding screening for cellulase enzymes that are needed for more efficient cellulosic ethanol conversion. However, CMC has also been misused in earlier work with cellulase enzymes, as many had associated whole cellulase activity with CMC 
Carboxymethyl cellulose
 hydrolysis.