All of the detail about  
PAC Polyanionic Cellulose MSDS
is below.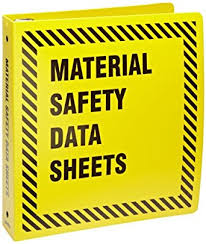 SECTION 1: IDENTIFICATION
Product Name: Polyanionic Cellulose CAS Number: 9004-32-4 Chemical Name:
Polyanionic Cellulose
Synonyms: PAC Uses: Drilling Fluid
SECTION 2: HAZARD IDENTIFICATION
This product has been classified in accordance with the hazard communication standard 29 CFR 1910.1200; the SDS and labels contain all the information as required by the standard.
SECTION 3: COMPOSITION / INFORMATION ON INGREDIENTS
| | | |
| --- | --- | --- |
| CAS | Content | Component |
| 9004- 32 -4 | &100 | Polyanionic Cellulose |
SECTION 4: FIRST AID MEASURES
General advice: No hazards which require special first aid measure If inhaled: If unconscious place in recovery position and seek medical advice. If symptoms persist, call a physician. In case of skin contact: Wash off with soap and water In case of eye contact: Remove contact lenses. Protect unharmed eye, If eye irritation persists, consult a specialist If swallowed
PAC Polyanionic cellulose
: Keep respiratory tract clear. Never give anything by mouth to an unconscious person. If symptoms persist, call a physician
SECTION 5: FIRE FIGHTING MEASURES
Flash Point: Not applicable Lower/Upper explosion limit: Not applicable Suitable extinguishing media: Use extinguishing measures that are appropriate to local circumstances and the surrounding environment. Avoid generating dust of ; fine dust dispersed in air in sufficient concentrations, and in the presence of an ignition source is a potential dust explosion hazard. Provide appropriate exhaust ventilation at places where dust is formed. Special hazards arising from the substance or mixture: Risks of ignition followed by flame propagation or secondary explosions can be caused by the accumulation of dust, e.g. on floors and ledges. Advice for firefighters: Wear self-contained breathing apparatus for firefighting if necessary. Standard procedure for chemical fires.
SECTION 6: ACCIDENTAL RELEASE MEASURES
Containment: Avoid dust formation Clean-up Procedures: Pick up and arrange disposal without creating dust. Clean up promptly by sweeping or vacuum. Keep in suitable, closed containers for disposal. Special Instructions: Contaminated surfaces will be extremely slippery. Avoid spillage on floor as the product can become very slippery when wet. Sweep up to prevent slipping hazard. Dust deposits should not be allowed to accumulate on surfaces, as these may form an explosive mixture if they are released into the atmosphere in sufficient concentration. Avoid dispersal of dust in the air (i.e., clearing dust surfaces with compressed air.
SECTION 7: HANDLING AND STORAGE
Handling: Smoking, eating and drinking 
PAC Polyanionic Cellulose
  should be prohibited in the application area. Electrostatic charge may accumulate and create a hazardous condition when handling this material. To minimize this hazard, bonding and grounding may be necessary, but may not by themselves be sufficient. For more information about 
PAC Polyanionic cellulose MSDS