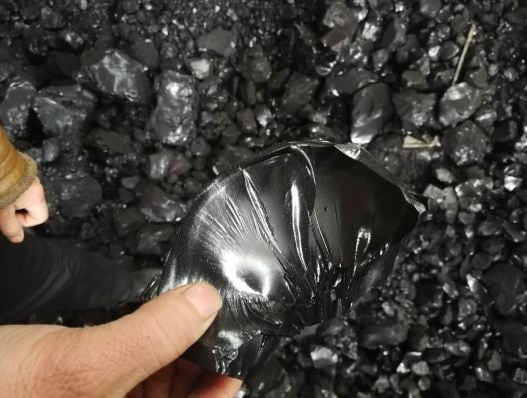 Iran coal tar pitch supplier
We are exporter of Iran coal tar in different form of soft,medium and extra hard
What is coal tar?
Iran Coal tar
is a thick black liquid produced by processing bituminous coal, containing various types of hydrocarbon ethyl benzene, Chloronaphthalene, hydroxyl group, phenyl group, and many other chemical elements. Coal tar is a brown or black liquid of extremely high viscosity. Coal tar is among the by-products when coal is carbonized to make coke or gasified to make coal gas.
What is a difference of coal tar and Bitumen?
Coal tar
is created from planet and threes but
bitumen
created from dissolution of animals.
Application of Iran coal tar
A purpose of the invention is to distill high temperature coal tar (tar produced in coke ovens, gas retorts and the like at a nal coking temperature in excess of 750 C.) containing from 5 to 15 percent by volume and usually from 8 to l2 percent by volume of naphthalene, called tar herein, in two stages, to dehydrate the tar and remove light coal-tar solvent oil under vacuum in a lirst stage, to introduce the solvent oil from the rst stage into a second stage, and to distill under vacuum in the second stage the residue from the first stage plus the added solvent oil.
How process coal tar
Crude Coal Tar is a byproduct of the Coking process. Coking is the process of heating coal in coke ovens to drive volatile matter from it. Metallurgical Coke is used as a fuel and reducing agent in the production of iron, steel, ferro-alloys, elemental phosphorus, calcium carbide and numerous other processes.
Specification of coal tar
Appearance                                                   Visual examination                   Melted or Sold (in the form of granules) pitch Softening temperature, ºC                               As per GOST 9950-83              65 – 70       67 – 73        72 – 76       85 – 90 Content of matters insoluble in toluene (α- fraction), % Content of matters insoluble in chinolene As per GOST 7847-73               24 – 28       25 – 31       26 – 31        31 min. As per item 4.4                           7                8                10               12 (α1-fraction), %                                                                                                                                                            Volatile content, %                                         As per GOST 9951-73              59 – 63       58 – 62        59 max       53 – 57 Ash content, %, max.                                     As per GOST 7846-73              0.3             0.3              0.3              0.3 Water content in solid pitch, %, max.              As per GOST 2477-65 & item 4.0             4.0              4.0              4.0
Packing of coal tar
Packing: 180 (+/-2.5) Kg New Steel Drum, Original Package, 0.6 mm thickness of Drum // Each 20" FCL: 110 Drums
Certificate of coal tar
We can arrange inspection certificate by SGS or Geochem on seller`s account for more than 500 MT quantity.